Blu Wedding Dresses by Morilee
<svg class="divider-stroke" xmlns="http://www.w3.org/2000/svg" viewBox="0 0 184 25"><path d="M100.3 11.7c-1.5.7-3.4.8-5.1 1.3-1.5-.3-3.1-.6-4.8-.6-.4 0-.9.3-1.3.7.5.1-4.5.3-5.5 1-2-.1-3.6-.4-5.2-.7l-9.8 1.5c-3.3.2-6.5.2-9.6.7 1 .2.1.5.1.5l-9.3.9c-.2 0-.9.1-1.6.1 1.3.6-1.5 1-2.2 1.1-.2 0-.6-.1-.1-.3-.2-.2-.6-.1-1.2-.1l1.7-.5c-2.1.1-3.7.4-5.4.6-.3 0-.3.7 0 .6 1.3-.2 2.6-.1 3.8-.4.3-.1.4.4.1.4-.5.1-2 .2-2.6.3.7 1 1.7-.4 2.4.6 1.2-.3 2.5-.2 3.9-.1-3 .3-5.6 1.3-8.5 1.7-.5.1-2 .7-2.5.7-2-.2-4.1.4-5.8.7 1.2-.5-.4-.5-.5-.3-.1-.9.2-1.7.9-1.9 1.5-.5 3.2-.5 5-.7l.6-1c-1.5.2-3.1.4-4.2 1-.6.3-.2-1-.7-.7-.9.6-2.1.8-3.5.6.6-.7 1.7-.4 2.4-.6 1.1-.4 2.4-.6 3.9-.4-.3-.4-.9-.6-1.3-.5-3.2.7-6.7.8-10.6.8.2.4.9.2 1.4.2 0 .4-.7.2-.9.3.3.5-1.2.5-1.8.6h-1.3c0 .4.6.1.7.4-.7.5-1.7.4-2.7.5.1-.2.3-.9-.2-.8-.4 0-1 .2-1.4-.2 1.2-.5 3.1-.2 4.2-.2.3-.7-1.3-.5-2-.5-5.6 0-10.7.9-15.3 2.2-.5-.6.5-.4.8-.4.9-.1.5-1.1 1.2-1.3.6-.2 1.2 0 1.8-.2l.4.4c4.7-.7 9-1.7 14.3-1.7 1.4 0 3-.2 4.6-.7-3.5-.2-6.8-.1-9.9.8-.9-.2-2.8-.3-4.2.1 0-.4.2-.7.6-1-2 0-4.1.3-5.8.8l1.1.4-2.3.3c0-.4.7-.2.9-.4-.4-.3-1.1-.2-1.4.4-.1.2-.3.7-.5.3.7-.7-.4-.6-.7-.4-.1-.1-.4.7-.8.4-.4-.2-.7.2-1.1.2.1-.6.1-1.3-.5-1.6.3.7 0 1.3 0 1.9-.3-.5-.6.6-.8.3-.6-.6-.9-1.5-1.1-2.2.6-.1.6-.9 1.1-1.2 0 .5-.1 1 .3 1.2 0-.9.4-1.6.8-1.8 1.3-.8 1.8-3.1 1.1-4.9-.4.4-.7-.2-.7-.6l7.6-2.1c-1.3-.3.6-.3 1-.5 2.6-1.1 5.6-1.4 8.6-1.7C49.2 3.2 77.7 1.5 107.5.6c10.5.3 22.3.5 32.5-.6 4.9.1 10.1-.1 14.2 1 3.8-.2 7.3-.7 11.1-.4-1.2.4-1.2 1.3-2 1.9.9.4 2 0 2.8.3-.4.3.3.7.6.7 1.2 0-.2.5-.1.7.7.2-1.2.1-1.8 0 .2.8 1.3.5 1.6.5l3.9.3c.8.1-.1.6-.3.6-2.4.5-5 .5-7.2 1.1 0 .4.7.2.9.4-.6.5-1.3.7-2 .8-1.9.3-3.9.1-5.5.1.1-.6 1.2-.3 1.8-.3-.6-.7-1.5-.6-2.1-1 .2-.3.5-.6.8-.7-.2-.5-.8-.2-.9-.6l.7-.1c-.3-.3-.7-.5-1.1-.7.9 0 .1-.6-.1-.7-.3-.2-.6.1-.9.3.6.4-.3.3-.4.3.8.8-.5.7-.9.5.2.7 1.2 0 1.4.9-.2.2-.6.3-.3.6-1.4.7-2.9 1.3-4.9.9.1.4.7.2.9.4-.9 1-2.4.9-3.3 0v1.1c-.4-.1-.6-.7-1-.6-.7.1-1.6.4-2.4.4.5.5 1.5.7 2.2.5.6-.2 1.5-.3 2.2.3-1.3 0-2.2.2-2.9.4-.7.2-1.5-.2-2.1 0v.9c-.2-.3-.6-1-1-.5.6.9-.6.7-.6.7-1.4.1-3.2-.1-4.6.3.2.3.9.3 1.3.5-2.9.3-5.6.4-8.3 1 .1 0-.1.7-.4-.1-.9-.1-2.2.2-3.2.2-.3 0-.4-.6-.5-.7-.5-.2-2-.2-2.8-.2l1.5-.4c-1.4-.1-2.5.1-3.6.2l1 .5c-6.5-1-13.8-.8-20.5-.6h-.9zM174.4 5.5c-.5 0-1.8-.1-2.3-.2 1.4-.4 2.9-.9 4.7-.9-.8-.2-2.3-.1-3.7-.1 1.6-.8 3.2-.3 4.4-1 .3-.2.7-.9 1.3-.9 1.5 0 3.3.5 4.3.7-.2.6-.7.8-1.1 1l-1.4.3c0 .5.4.4.6.3.7-.1 1.4-.4 2.3-.4-.9.8-2.1.7-3.1.9-1.8.2-3.5.3-5.2.5l-.8-.2z"/><path d="M143.8 10.6c1.9-.3 4.1-.8 6.3-.4-.5.1-.1.4.1.3.7-.1 1.2-.8 1.6-.8 1.8 0 3.8-.2 5.3.1.4.1.2.8 0 .9h-.7c0 1.1-1.5.8-2.2.9h-4.5c-.2-.5.2-.4.4-.5.3-.1.7-.2.9-.5-1.9.3-3.7.6-5.6.8h-1.1l-.5-.8zM23.4 23l-.4-.5c-.5-.1-1.2.3-1.6.1-.6-.2-1-.9-.7-1.5.2-.5 1-.7 1.4-.7l3.7-.4c-1.4.5-2.8 1-4.3 1.2 1.1.1 2.7 0 3.4-.3.5-.2 1.4-.2 1.8.2-.7.2-1.5-.1-1.8.7.7 0 1.7-.1 2.2.2-1.3.3-2.6.5-3.7 1zM105.7 13.9c.2-.6 2.6-.3 3.4-.4.3 0 1.1.2 1.4.2 0 .4-.4.6-.7.6-1.2.1-2.4.1-3.5-.2l-.6-.2zM47.8 18.7c-.2.1-.4-.2 0-.4 1.5-.7 3-1.3 5-.6-.3.2-1.2.1-1.9.4.4.6-1.1.4-1.7.4-.2-.1-1 0-1.4.2zM85.2 14.3c-1.5.1 1.9-.3 2.6 0 .4.1.9.3 1.1.6-1.1.2-2.9.5-4.1 0 .3-.3.4-.4.4-.6zM151.4 12.3c-.7 0 .9-.3 1.2-.3h3.5c-1.3.5-3.1.2-4.7.3zM23.4 23c-.9.6-2.2.5-3.5.9.3-.8 1.5-.7 2.2-.9h1.3zM39 21.8c-.3-.4.1-.5.2-.5.7.2 1.1.2 1.6.3 0 .4-.4.2-.7.2v.7c-.5-.2-.8-.3-1.1-.7zM94.3 14.5c1-.2 2.2-.2 3 .2-1 .2-2.2.3-3-.2zM32.1 20.8c1.2-.3 2.8-.3 4.1-.5-1.5-.2-2.8 0-4.2.2-.2.1-.3.4.1.3zM38.2 19.2c.3 0 .5.2.6.2.8-.1 2-.2 2.8-.5-.5 0-1.4.1-1.8 0-.4-.1-2.7.4-1.6.3zM28.9 22.2h-1.4c.3-.7 1.6-.4 2.5-.4-.2.4-.7.4-1.1.4zM16.8 21.5c.5-.3 1.4-.4 2.2-.3-.4.2-1.2.7-1.8.7l-.4-.4zM121.5 17.5c-1.2-.2 1.7-.1 2.4-.1-.7.3-2 .1-2.4.1zM42.7 21.3c-.4.2-.4-.3-.2-.4.6-.3 1.2-.2 1.8-.2-.3.2-1.1.3-1.6.6zM.2 18.7L0 16.8c.5 0 .7.7.6 1.2-.1.2 0 .7-.4.7zM153.2 9.4c-.2.1-1.1 0-1.5 0 .5-.3 1.5-.4 2.2-.5l-.7.5zM35 16.4V16c-.6 0-1.4.1-1.7.4H35zM28.6 19.8c-.4.1-.7.2-1 .2.4-.4 1-.3 1.5-.7.7.6-.4.5-.5.5zM9.1 20.7c-.4.2-.7-.3-.2-.4.4-.1.9-.3 1.4-.3-.3.3-.7.5-1.2.7zM34.8 23.2c-.3.1-.5-.3 0-.5.3-.1 1 0 1.4 0-.2.4-.9.3-1.4.5zM30.1 21l-1.1.1c.4-.6 1.2-.5 1.9-.4l-.8.3zM34.6 21.1c-.4.1-.9.1-1.1.5.8-.2 1.7-.1 2.3-.5h-1.2zM104.8 10.8v-.2c-.7 0-1.7-.1-2.2.2h2.2zM100.3 11.7c-.7-.3-1.4-.3-2.2-.3.6.4 1.5.3 2.2.3zM56.3 20h-2c.4-.3 1.3-.2 2-.2v.2zM23.8 18.9l-.2-.4c-.4.4-1.1 0-1.3.4h1.5zM14.4 20.6l-.6.1c.3-.4.9-.6 1.5-.4-.1.3-.7.2-.9.3zM3.3 14.6c-.2 0-.7.2-.6-.2.1-.6.5-.6.6 0v.2zM29.6 24.2c-.3.2-.9-.2-.2-.4h.9c.1.4-.4.2-.7.4z"/></svg>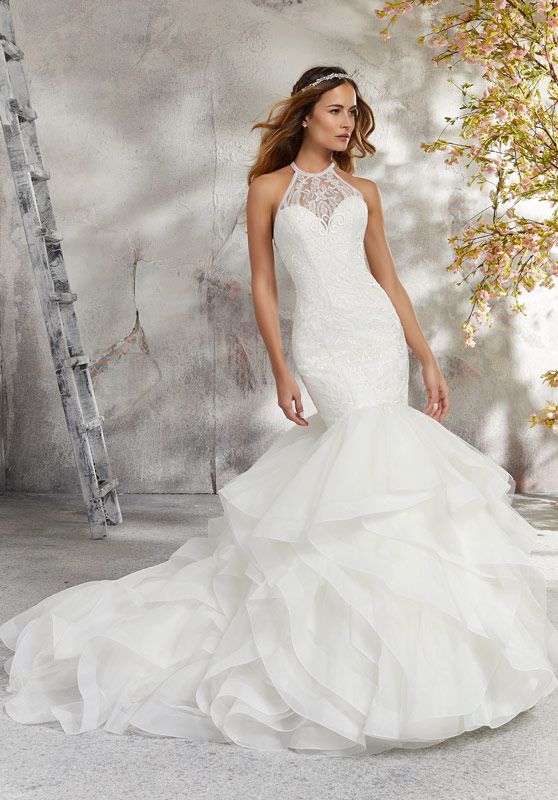 Blu by Morilee
Morilee's Blu Collection of wedding dresses, our designs find the perfect harmony between classic and contemporary. So while you've always pictured yourself in that beautiful white wedding dress, there's no reason you can't blend the newest trends or styles while you're at it.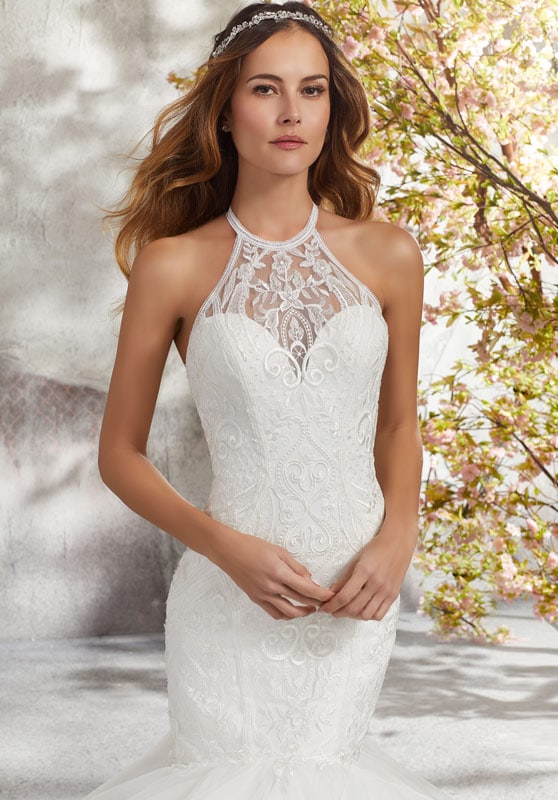 Visit Blu by Morilee website
Want to discuss your wedding?