<svg class="divider-stroke" xmlns="http://www.w3.org/2000/svg" viewBox="0 0 184 25"><path d="M100.3 11.7c-1.5.7-3.4.8-5.1 1.3-1.5-.3-3.1-.6-4.8-.6-.4 0-.9.3-1.3.7.5.1-4.5.3-5.5 1-2-.1-3.6-.4-5.2-.7l-9.8 1.5c-3.3.2-6.5.2-9.6.7 1 .2.1.5.1.5l-9.3.9c-.2 0-.9.1-1.6.1 1.3.6-1.5 1-2.2 1.1-.2 0-.6-.1-.1-.3-.2-.2-.6-.1-1.2-.1l1.7-.5c-2.1.1-3.7.4-5.4.6-.3 0-.3.7 0 .6 1.3-.2 2.6-.1 3.8-.4.3-.1.4.4.1.4-.5.1-2 .2-2.6.3.7 1 1.7-.4 2.4.6 1.2-.3 2.5-.2 3.9-.1-3 .3-5.6 1.3-8.5 1.7-.5.1-2 .7-2.5.7-2-.2-4.1.4-5.8.7 1.2-.5-.4-.5-.5-.3-.1-.9.2-1.7.9-1.9 1.5-.5 3.2-.5 5-.7l.6-1c-1.5.2-3.1.4-4.2 1-.6.3-.2-1-.7-.7-.9.6-2.1.8-3.5.6.6-.7 1.7-.4 2.4-.6 1.1-.4 2.4-.6 3.9-.4-.3-.4-.9-.6-1.3-.5-3.2.7-6.7.8-10.6.8.2.4.9.2 1.4.2 0 .4-.7.2-.9.3.3.5-1.2.5-1.8.6h-1.3c0 .4.6.1.7.4-.7.5-1.7.4-2.7.5.1-.2.3-.9-.2-.8-.4 0-1 .2-1.4-.2 1.2-.5 3.1-.2 4.2-.2.3-.7-1.3-.5-2-.5-5.6 0-10.7.9-15.3 2.2-.5-.6.5-.4.8-.4.9-.1.5-1.1 1.2-1.3.6-.2 1.2 0 1.8-.2l.4.4c4.7-.7 9-1.7 14.3-1.7 1.4 0 3-.2 4.6-.7-3.5-.2-6.8-.1-9.9.8-.9-.2-2.8-.3-4.2.1 0-.4.2-.7.6-1-2 0-4.1.3-5.8.8l1.1.4-2.3.3c0-.4.7-.2.9-.4-.4-.3-1.1-.2-1.4.4-.1.2-.3.7-.5.3.7-.7-.4-.6-.7-.4-.1-.1-.4.7-.8.4-.4-.2-.7.2-1.1.2.1-.6.1-1.3-.5-1.6.3.7 0 1.3 0 1.9-.3-.5-.6.6-.8.3-.6-.6-.9-1.5-1.1-2.2.6-.1.6-.9 1.1-1.2 0 .5-.1 1 .3 1.2 0-.9.4-1.6.8-1.8 1.3-.8 1.8-3.1 1.1-4.9-.4.4-.7-.2-.7-.6l7.6-2.1c-1.3-.3.6-.3 1-.5 2.6-1.1 5.6-1.4 8.6-1.7C49.2 3.2 77.7 1.5 107.5.6c10.5.3 22.3.5 32.5-.6 4.9.1 10.1-.1 14.2 1 3.8-.2 7.3-.7 11.1-.4-1.2.4-1.2 1.3-2 1.9.9.4 2 0 2.8.3-.4.3.3.7.6.7 1.2 0-.2.5-.1.7.7.2-1.2.1-1.8 0 .2.8 1.3.5 1.6.5l3.9.3c.8.1-.1.6-.3.6-2.4.5-5 .5-7.2 1.1 0 .4.7.2.9.4-.6.5-1.3.7-2 .8-1.9.3-3.9.1-5.5.1.1-.6 1.2-.3 1.8-.3-.6-.7-1.5-.6-2.1-1 .2-.3.5-.6.8-.7-.2-.5-.8-.2-.9-.6l.7-.1c-.3-.3-.7-.5-1.1-.7.9 0 .1-.6-.1-.7-.3-.2-.6.1-.9.3.6.4-.3.3-.4.3.8.8-.5.7-.9.5.2.7 1.2 0 1.4.9-.2.2-.6.3-.3.6-1.4.7-2.9 1.3-4.9.9.1.4.7.2.9.4-.9 1-2.4.9-3.3 0v1.1c-.4-.1-.6-.7-1-.6-.7.1-1.6.4-2.4.4.5.5 1.5.7 2.2.5.6-.2 1.5-.3 2.2.3-1.3 0-2.2.2-2.9.4-.7.2-1.5-.2-2.1 0v.9c-.2-.3-.6-1-1-.5.6.9-.6.7-.6.7-1.4.1-3.2-.1-4.6.3.2.3.9.3 1.3.5-2.9.3-5.6.4-8.3 1 .1 0-.1.7-.4-.1-.9-.1-2.2.2-3.2.2-.3 0-.4-.6-.5-.7-.5-.2-2-.2-2.8-.2l1.5-.4c-1.4-.1-2.5.1-3.6.2l1 .5c-6.5-1-13.8-.8-20.5-.6h-.9zM174.4 5.5c-.5 0-1.8-.1-2.3-.2 1.4-.4 2.9-.9 4.7-.9-.8-.2-2.3-.1-3.7-.1 1.6-.8 3.2-.3 4.4-1 .3-.2.7-.9 1.3-.9 1.5 0 3.3.5 4.3.7-.2.6-.7.8-1.1 1l-1.4.3c0 .5.4.4.6.3.7-.1 1.4-.4 2.3-.4-.9.8-2.1.7-3.1.9-1.8.2-3.5.3-5.2.5l-.8-.2z"/><path d="M143.8 10.6c1.9-.3 4.1-.8 6.3-.4-.5.1-.1.4.1.3.7-.1 1.2-.8 1.6-.8 1.8 0 3.8-.2 5.3.1.4.1.2.8 0 .9h-.7c0 1.1-1.5.8-2.2.9h-4.5c-.2-.5.2-.4.4-.5.3-.1.7-.2.9-.5-1.9.3-3.7.6-5.6.8h-1.1l-.5-.8zM23.4 23l-.4-.5c-.5-.1-1.2.3-1.6.1-.6-.2-1-.9-.7-1.5.2-.5 1-.7 1.4-.7l3.7-.4c-1.4.5-2.8 1-4.3 1.2 1.1.1 2.7 0 3.4-.3.5-.2 1.4-.2 1.8.2-.7.2-1.5-.1-1.8.7.7 0 1.7-.1 2.2.2-1.3.3-2.6.5-3.7 1zM105.7 13.9c.2-.6 2.6-.3 3.4-.4.3 0 1.1.2 1.4.2 0 .4-.4.6-.7.6-1.2.1-2.4.1-3.5-.2l-.6-.2zM47.8 18.7c-.2.1-.4-.2 0-.4 1.5-.7 3-1.3 5-.6-.3.2-1.2.1-1.9.4.4.6-1.1.4-1.7.4-.2-.1-1 0-1.4.2zM85.2 14.3c-1.5.1 1.9-.3 2.6 0 .4.1.9.3 1.1.6-1.1.2-2.9.5-4.1 0 .3-.3.4-.4.4-.6zM151.4 12.3c-.7 0 .9-.3 1.2-.3h3.5c-1.3.5-3.1.2-4.7.3zM23.4 23c-.9.6-2.2.5-3.5.9.3-.8 1.5-.7 2.2-.9h1.3zM39 21.8c-.3-.4.1-.5.2-.5.7.2 1.1.2 1.6.3 0 .4-.4.2-.7.2v.7c-.5-.2-.8-.3-1.1-.7zM94.3 14.5c1-.2 2.2-.2 3 .2-1 .2-2.2.3-3-.2zM32.1 20.8c1.2-.3 2.8-.3 4.1-.5-1.5-.2-2.8 0-4.2.2-.2.1-.3.4.1.3zM38.2 19.2c.3 0 .5.2.6.2.8-.1 2-.2 2.8-.5-.5 0-1.4.1-1.8 0-.4-.1-2.7.4-1.6.3zM28.9 22.2h-1.4c.3-.7 1.6-.4 2.5-.4-.2.4-.7.4-1.1.4zM16.8 21.5c.5-.3 1.4-.4 2.2-.3-.4.2-1.2.7-1.8.7l-.4-.4zM121.5 17.5c-1.2-.2 1.7-.1 2.4-.1-.7.3-2 .1-2.4.1zM42.7 21.3c-.4.2-.4-.3-.2-.4.6-.3 1.2-.2 1.8-.2-.3.2-1.1.3-1.6.6zM.2 18.7L0 16.8c.5 0 .7.7.6 1.2-.1.2 0 .7-.4.7zM153.2 9.4c-.2.1-1.1 0-1.5 0 .5-.3 1.5-.4 2.2-.5l-.7.5zM35 16.4V16c-.6 0-1.4.1-1.7.4H35zM28.6 19.8c-.4.1-.7.2-1 .2.4-.4 1-.3 1.5-.7.7.6-.4.5-.5.5zM9.1 20.7c-.4.2-.7-.3-.2-.4.4-.1.9-.3 1.4-.3-.3.3-.7.5-1.2.7zM34.8 23.2c-.3.1-.5-.3 0-.5.3-.1 1 0 1.4 0-.2.4-.9.3-1.4.5zM30.1 21l-1.1.1c.4-.6 1.2-.5 1.9-.4l-.8.3zM34.6 21.1c-.4.1-.9.1-1.1.5.8-.2 1.7-.1 2.3-.5h-1.2zM104.8 10.8v-.2c-.7 0-1.7-.1-2.2.2h2.2zM100.3 11.7c-.7-.3-1.4-.3-2.2-.3.6.4 1.5.3 2.2.3zM56.3 20h-2c.4-.3 1.3-.2 2-.2v.2zM23.8 18.9l-.2-.4c-.4.4-1.1 0-1.3.4h1.5zM14.4 20.6l-.6.1c.3-.4.9-.6 1.5-.4-.1.3-.7.2-.9.3zM3.3 14.6c-.2 0-.7.2-.6-.2.1-.6.5-.6.6 0v.2zM29.6 24.2c-.3.2-.9-.2-.2-.4h.9c.1.4-.4.2-.7.4z"/></svg>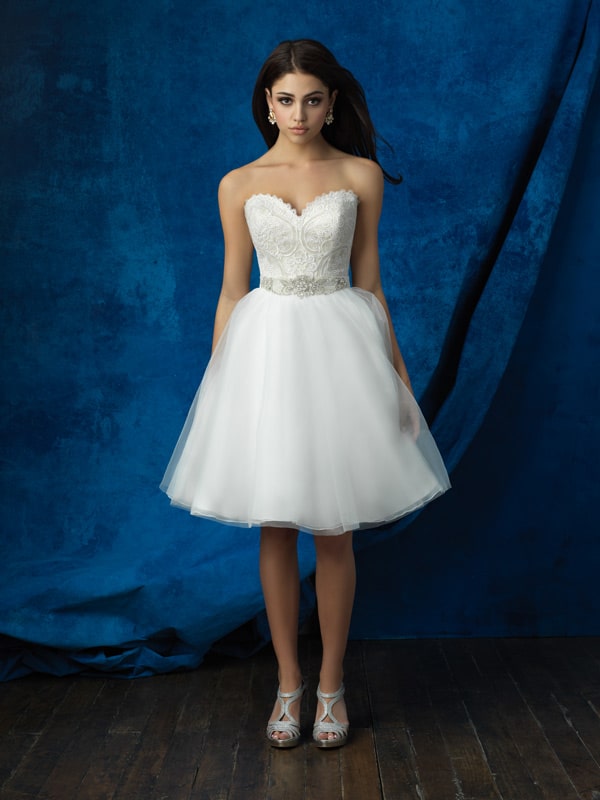 About Allure Bridals
Whether your style is classic and traditional or bold and dramatic — it all starts with how your gown makes you feel. And nothing feels like an Allure.
Your Unique Style
Allure's distinctive wedding dress collections cater to different needs and styles, so whether you are a trendsetting bride or a traditional one, there's probably an Allure wedding gown with your name on it. The new Mix and Match collection by Allure Bridals offers the contemporary bride even more opportunities to customize her own unique dream gown. You can mix and match your daily outfits, so why not do the same on your wedding day? Wait till you see the incredible tops and skirts in Allure's new Mix and Match collection! You might be finding any excuse to include a second (or even a third!) look for your big day!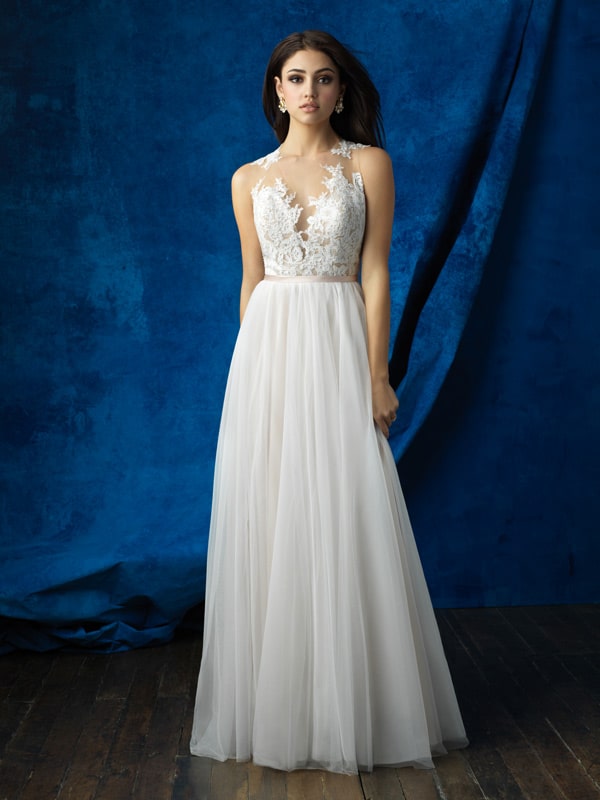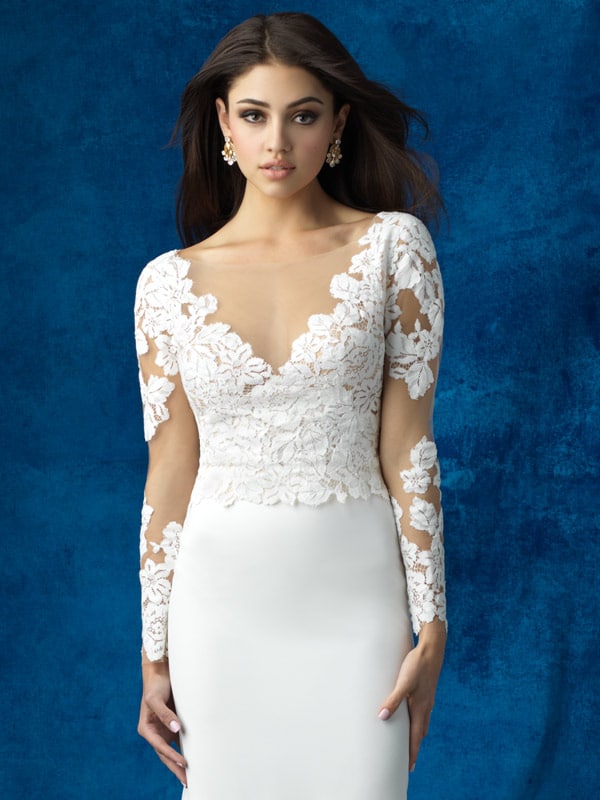 Visit Allure Mix and Match website
Want to discuss your wedding?