Wedding Dress Accessories by Morilee
<svg class="divider-stroke" xmlns="http://www.w3.org/2000/svg" viewBox="0 0 184 25"><path d="M100.3 11.7c-1.5.7-3.4.8-5.1 1.3-1.5-.3-3.1-.6-4.8-.6-.4 0-.9.3-1.3.7.5.1-4.5.3-5.5 1-2-.1-3.6-.4-5.2-.7l-9.8 1.5c-3.3.2-6.5.2-9.6.7 1 .2.1.5.1.5l-9.3.9c-.2 0-.9.1-1.6.1 1.3.6-1.5 1-2.2 1.1-.2 0-.6-.1-.1-.3-.2-.2-.6-.1-1.2-.1l1.7-.5c-2.1.1-3.7.4-5.4.6-.3 0-.3.7 0 .6 1.3-.2 2.6-.1 3.8-.4.3-.1.4.4.1.4-.5.1-2 .2-2.6.3.7 1 1.7-.4 2.4.6 1.2-.3 2.5-.2 3.9-.1-3 .3-5.6 1.3-8.5 1.7-.5.1-2 .7-2.5.7-2-.2-4.1.4-5.8.7 1.2-.5-.4-.5-.5-.3-.1-.9.2-1.7.9-1.9 1.5-.5 3.2-.5 5-.7l.6-1c-1.5.2-3.1.4-4.2 1-.6.3-.2-1-.7-.7-.9.6-2.1.8-3.5.6.6-.7 1.7-.4 2.4-.6 1.1-.4 2.4-.6 3.9-.4-.3-.4-.9-.6-1.3-.5-3.2.7-6.7.8-10.6.8.2.4.9.2 1.4.2 0 .4-.7.2-.9.3.3.5-1.2.5-1.8.6h-1.3c0 .4.6.1.7.4-.7.5-1.7.4-2.7.5.1-.2.3-.9-.2-.8-.4 0-1 .2-1.4-.2 1.2-.5 3.1-.2 4.2-.2.3-.7-1.3-.5-2-.5-5.6 0-10.7.9-15.3 2.2-.5-.6.5-.4.8-.4.9-.1.5-1.1 1.2-1.3.6-.2 1.2 0 1.8-.2l.4.4c4.7-.7 9-1.7 14.3-1.7 1.4 0 3-.2 4.6-.7-3.5-.2-6.8-.1-9.9.8-.9-.2-2.8-.3-4.2.1 0-.4.2-.7.6-1-2 0-4.1.3-5.8.8l1.1.4-2.3.3c0-.4.7-.2.9-.4-.4-.3-1.1-.2-1.4.4-.1.2-.3.7-.5.3.7-.7-.4-.6-.7-.4-.1-.1-.4.7-.8.4-.4-.2-.7.2-1.1.2.1-.6.1-1.3-.5-1.6.3.7 0 1.3 0 1.9-.3-.5-.6.6-.8.3-.6-.6-.9-1.5-1.1-2.2.6-.1.6-.9 1.1-1.2 0 .5-.1 1 .3 1.2 0-.9.4-1.6.8-1.8 1.3-.8 1.8-3.1 1.1-4.9-.4.4-.7-.2-.7-.6l7.6-2.1c-1.3-.3.6-.3 1-.5 2.6-1.1 5.6-1.4 8.6-1.7C49.2 3.2 77.7 1.5 107.5.6c10.5.3 22.3.5 32.5-.6 4.9.1 10.1-.1 14.2 1 3.8-.2 7.3-.7 11.1-.4-1.2.4-1.2 1.3-2 1.9.9.4 2 0 2.8.3-.4.3.3.7.6.7 1.2 0-.2.5-.1.7.7.2-1.2.1-1.8 0 .2.8 1.3.5 1.6.5l3.9.3c.8.1-.1.6-.3.6-2.4.5-5 .5-7.2 1.1 0 .4.7.2.9.4-.6.5-1.3.7-2 .8-1.9.3-3.9.1-5.5.1.1-.6 1.2-.3 1.8-.3-.6-.7-1.5-.6-2.1-1 .2-.3.5-.6.8-.7-.2-.5-.8-.2-.9-.6l.7-.1c-.3-.3-.7-.5-1.1-.7.9 0 .1-.6-.1-.7-.3-.2-.6.1-.9.3.6.4-.3.3-.4.3.8.8-.5.7-.9.5.2.7 1.2 0 1.4.9-.2.2-.6.3-.3.6-1.4.7-2.9 1.3-4.9.9.1.4.7.2.9.4-.9 1-2.4.9-3.3 0v1.1c-.4-.1-.6-.7-1-.6-.7.1-1.6.4-2.4.4.5.5 1.5.7 2.2.5.6-.2 1.5-.3 2.2.3-1.3 0-2.2.2-2.9.4-.7.2-1.5-.2-2.1 0v.9c-.2-.3-.6-1-1-.5.6.9-.6.7-.6.7-1.4.1-3.2-.1-4.6.3.2.3.9.3 1.3.5-2.9.3-5.6.4-8.3 1 .1 0-.1.7-.4-.1-.9-.1-2.2.2-3.2.2-.3 0-.4-.6-.5-.7-.5-.2-2-.2-2.8-.2l1.5-.4c-1.4-.1-2.5.1-3.6.2l1 .5c-6.5-1-13.8-.8-20.5-.6h-.9zM174.4 5.5c-.5 0-1.8-.1-2.3-.2 1.4-.4 2.9-.9 4.7-.9-.8-.2-2.3-.1-3.7-.1 1.6-.8 3.2-.3 4.4-1 .3-.2.7-.9 1.3-.9 1.5 0 3.3.5 4.3.7-.2.6-.7.8-1.1 1l-1.4.3c0 .5.4.4.6.3.7-.1 1.4-.4 2.3-.4-.9.8-2.1.7-3.1.9-1.8.2-3.5.3-5.2.5l-.8-.2z"/><path d="M143.8 10.6c1.9-.3 4.1-.8 6.3-.4-.5.1-.1.4.1.3.7-.1 1.2-.8 1.6-.8 1.8 0 3.8-.2 5.3.1.4.1.2.8 0 .9h-.7c0 1.1-1.5.8-2.2.9h-4.5c-.2-.5.2-.4.4-.5.3-.1.7-.2.9-.5-1.9.3-3.7.6-5.6.8h-1.1l-.5-.8zM23.4 23l-.4-.5c-.5-.1-1.2.3-1.6.1-.6-.2-1-.9-.7-1.5.2-.5 1-.7 1.4-.7l3.7-.4c-1.4.5-2.8 1-4.3 1.2 1.1.1 2.7 0 3.4-.3.5-.2 1.4-.2 1.8.2-.7.2-1.5-.1-1.8.7.7 0 1.7-.1 2.2.2-1.3.3-2.6.5-3.7 1zM105.7 13.9c.2-.6 2.6-.3 3.4-.4.3 0 1.1.2 1.4.2 0 .4-.4.6-.7.6-1.2.1-2.4.1-3.5-.2l-.6-.2zM47.8 18.7c-.2.1-.4-.2 0-.4 1.5-.7 3-1.3 5-.6-.3.2-1.2.1-1.9.4.4.6-1.1.4-1.7.4-.2-.1-1 0-1.4.2zM85.2 14.3c-1.5.1 1.9-.3 2.6 0 .4.1.9.3 1.1.6-1.1.2-2.9.5-4.1 0 .3-.3.4-.4.4-.6zM151.4 12.3c-.7 0 .9-.3 1.2-.3h3.5c-1.3.5-3.1.2-4.7.3zM23.4 23c-.9.6-2.2.5-3.5.9.3-.8 1.5-.7 2.2-.9h1.3zM39 21.8c-.3-.4.1-.5.2-.5.7.2 1.1.2 1.6.3 0 .4-.4.2-.7.2v.7c-.5-.2-.8-.3-1.1-.7zM94.3 14.5c1-.2 2.2-.2 3 .2-1 .2-2.2.3-3-.2zM32.1 20.8c1.2-.3 2.8-.3 4.1-.5-1.5-.2-2.8 0-4.2.2-.2.1-.3.4.1.3zM38.2 19.2c.3 0 .5.2.6.2.8-.1 2-.2 2.8-.5-.5 0-1.4.1-1.8 0-.4-.1-2.7.4-1.6.3zM28.9 22.2h-1.4c.3-.7 1.6-.4 2.5-.4-.2.4-.7.4-1.1.4zM16.8 21.5c.5-.3 1.4-.4 2.2-.3-.4.2-1.2.7-1.8.7l-.4-.4zM121.5 17.5c-1.2-.2 1.7-.1 2.4-.1-.7.3-2 .1-2.4.1zM42.7 21.3c-.4.2-.4-.3-.2-.4.6-.3 1.2-.2 1.8-.2-.3.2-1.1.3-1.6.6zM.2 18.7L0 16.8c.5 0 .7.7.6 1.2-.1.2 0 .7-.4.7zM153.2 9.4c-.2.1-1.1 0-1.5 0 .5-.3 1.5-.4 2.2-.5l-.7.5zM35 16.4V16c-.6 0-1.4.1-1.7.4H35zM28.6 19.8c-.4.1-.7.2-1 .2.4-.4 1-.3 1.5-.7.7.6-.4.5-.5.5zM9.1 20.7c-.4.2-.7-.3-.2-.4.4-.1.9-.3 1.4-.3-.3.3-.7.5-1.2.7zM34.8 23.2c-.3.1-.5-.3 0-.5.3-.1 1 0 1.4 0-.2.4-.9.3-1.4.5zM30.1 21l-1.1.1c.4-.6 1.2-.5 1.9-.4l-.8.3zM34.6 21.1c-.4.1-.9.1-1.1.5.8-.2 1.7-.1 2.3-.5h-1.2zM104.8 10.8v-.2c-.7 0-1.7-.1-2.2.2h2.2zM100.3 11.7c-.7-.3-1.4-.3-2.2-.3.6.4 1.5.3 2.2.3zM56.3 20h-2c.4-.3 1.3-.2 2-.2v.2zM23.8 18.9l-.2-.4c-.4.4-1.1 0-1.3.4h1.5zM14.4 20.6l-.6.1c.3-.4.9-.6 1.5-.4-.1.3-.7.2-.9.3zM3.3 14.6c-.2 0-.7.2-.6-.2.1-.6.5-.6.6 0v.2zM29.6 24.2c-.3.2-.9-.2-.2-.4h.9c.1.4-.4.2-.7.4z"/></svg>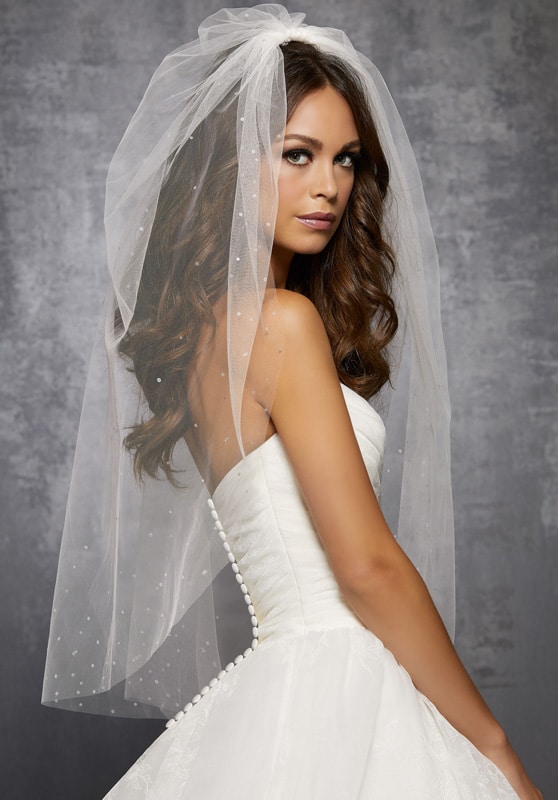 Wedding Dress Accessories
Madeline Gardner has used her flawless style and impeccable attention to detail to design the Morilee by Madeline Gardner Wedding Dress Collections. Now she brings her chic signature flair to the Morilee by Madeline Gardner Wedding Gown Accessories Collection. Thinking about jazzing up your look from your ceremony to your reception? Consider putting on one of our satin belts intricately crafted with a combination of stones and beads. A satin tie sash with delicate embellishments could be the perfect wedding dress accessory to stand out if you're looking to add a pop of color to your dress. We also invite you to consider our beautiful bridal headpieces, wedding veils, belts and cap sleeves.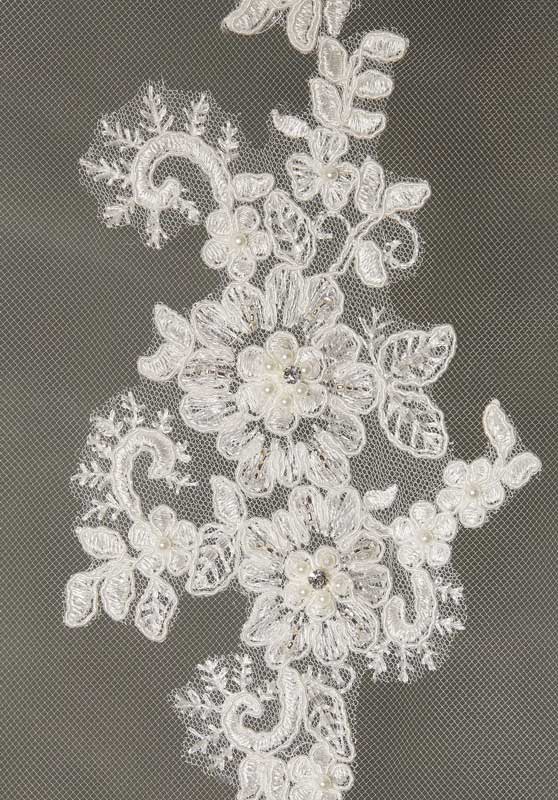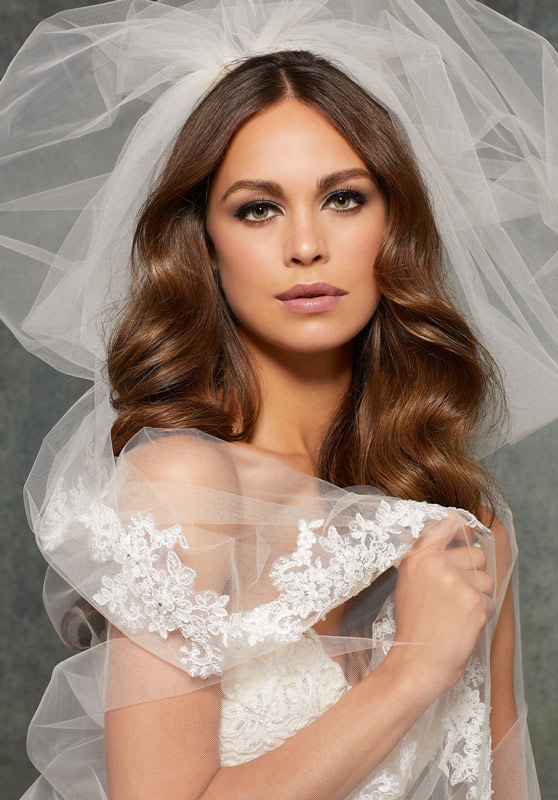 Visit Wedding Dress Accessories by Morilee website
Want to discuss your wedding?